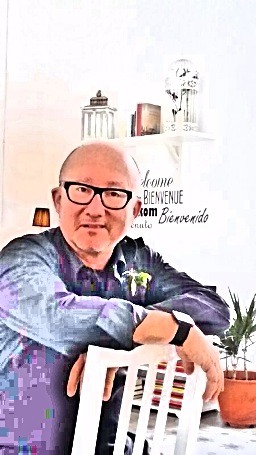 Eating in Sitges. Eating well in Sitges. The best restaurants in Sitges. Eating right near Sitges.
What I always write when searching the Internet. But do not forget other "little ones" details…if it's cheap, Yes it's pretty, If you have views…
Because eating well in a good restaurant can be a great pleasure, but a pleasure if we're smart, we must monitor closely to our health and not suffer physical. Eating and drinking in moderation, quality and intelligence can very favorably impact our body mass indices, grease, mass muscle and bone. No joke as.
Take aware of it, which will help us, surely, to be healthier and happier. Nor should we blindly believe all that with which we try to seduce the media and social networks.
The world is full of illuminati, critics, gurus and other species uncatalogued engaged, day to day, to try to convince us that what they tell us is the right thing, what suits us well, which is the ideal diet, which foods are fashionable…but friends, I will never forget that your / our discretion, Own, with a good medical advice, son, surely, the line must adopt.
That, and surround yourself with good friends, who can appreciate the excellence of the cuisine that we provide the good restaurants, that there, They are the secret of happiness. Be happy because.
Peter-Michael Uroz Conesa y * Observer, Gastronomic journalist and Prescriber.
@ comerensitges – @ Foodies.Land
We have considered the Kilometer Zero Sitges on this site and the center of our home base. We like to move around the area, nearby regions and populations included, intersted not very long, that allow us to enjoy the scenery, eat well and enjoy good recipes prepared by chefs around us.
From this website we indicate the approximate distances to the destinations of our proposals. You can choose your destiny by distance from Sitges, by price, or by Cuisine. there's not much else to tell. We are so simple that, simply we walk in search of a good table, good meats and good friends. So we are going to complicate? In the end, It is proven that in simple things is, with security, the key to the matter.
On this website we show you some of these places right on the extraordinary town of Sitges, in which you hope you meet wonderful, and also, in their environment more or less close, taking advantage of the territorial area in which we are, full of good corners and great possibilities.
From here, to the shelter of the mountains of the Massif of Garraf and micro-climate, with the calm blue sea spread White Subur, We wish you the best you acertéis destination. Travel, eat and enjoy everything is starting…
I recommend a bit of everything…where the stakes are high tad economically (another thing is the value, That is already a conclusion that must make yourselves) , but also we suggest rustic establishments, little ones, most traditional and rooted in history where the menu of the day is the most exciting thing we can offer.
More expensive restaurants, restaurants cheaper, classic restaurants, small restaurants, big, well recognized, virtually unknown…definitely, as often said my grandfather, of all sorts and conditions, because the variety is the spice.
Many times, the phrase "asking is to Rome" It has all the sense of the world. shout, and in some cases, why not, carried away by the advice of indigenous. I am among those who believe that, sometimes, the adventure is emotion. Good food, eating well and cheap does not have to be difficult.
We invite you to Sitges, This pretty village is your starting point, the one that you can always come back because he always awaits you with open sea. But do not forget the inside, Areas of the Great Penedès, agricultural, country, where vineyards teach us a very special way of being. Wine and cava are present everywhere, the open air markets of many of their populations, its centenary celebrations full local folklore and traditions…a nice, zone, their peoples, landscapes, its corners and its proposals deserve our attention.
Do not miss it, and above all, enjoy it in all its immensity. And do not forget that Sitges offers you his silences and their bustles, its excesses and shortcomings, its beaches and its interior streets of the old town, its strengths and weaknesses, museums and bars, that all will find little that seek.
but the happy. Remember that we understand this philosophy are not majority, but very sensitive, and although many do not believe, in gastronomy, good food, and everything around eating well, the sensitivity is very important. It's a matter of calm and tranquility. This is because, our culinary philosophy and ocio.Que be very happy. Surely, and unknowingly, one of these days will agree in the most unlikely corner…yes, sitting at the table and moving his cheeks as if there were no tomorrow. Health.